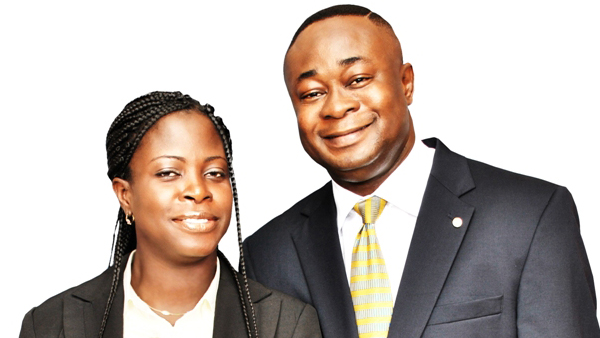 Let's Grow Together
Our business is on a roll making a huge impact on the health and pockets of thousands of people across Africa and the world at large. This is not surprising as our business opportunity addresses two fundamental challenges facing us – health and wealth. We live in a part of the world where most people are unemployed or if employed, underpaid, overworked and stressed. Virtually everyone is exposed to free radicals, toxins and pollutants in the environment. Many people do not eat well or if they do, the food is not organic or well-nourished as they are often grown with chemicals (pesticides, weedicides, fertilizers, etc) and may even be genetically modified. This makes supplementation with our natural food supplements and the use of our other natural products (personal care, sport and weight management, beauty and cosmetics) so critical for all and sundry.
Everyone who has used our products is full of ecstatic praises for their efficacy. Indeed, we have so many testimonies from people from all walks of life on how the products have helped them to either solve their health challenges or transformed their lives and that of their families. These are testimonies from both young and old people, males and females, professionals and non-professionals, etc.
Indeed, since our business addresses the basic needs of the people, it has created a momentum of its own that is spreading like wildfire. We have therefore entered a period of explosive growth and expansion that everyone must take advantage of. Just last July 2017, we officially extended our business into Liberia whilst the expansion in Ghana and Sierra Leone continues.  
If you are Forever Business Owner or an open-minded and positive individual looking for a risk-free business opportunity with no limits to the potential earnings, this is the right time take full advantage of the Forever Business Opportunity and be a part of the health and prosperity wind that is blowing across the West African region.
As a Forever Business Owner (FBO), you are the CEO of your own business. You take responsibility for the success of your business. This means that you are your own boss. You dream big, set your own ambitious goals and use the unique Forever opportunity as the vehicle to achieve them. You display honesty and integrity in all your dealings and follow the Company Policy. In short, you must have the mindset of an entrepreneur and not that of an employee.
You should endeavour to take full advantage of the enormous resources, facilities and training offered by Forever for personal development. Learn as much as possible about the business and the products for "the more you learn, the more you earn". As your business grows, you become a leader and more is expected of you. Be sincere, compassionate and empathetic. It is often the little things that have the greatest impact…a smile, a kind and friendly word, a compliment, a helping hand, a sympathetic listening ear.
Next year 2018 marks the 40th anniversary of the company and to commemorate that, next year's travel incentives will both be held in the USA. Thus, the Global Rally will be in Dallas, Texas (22nd -30th April 2018) whilst the Eagle Managers' Retreat will take place in Phoenix, Arizona (7th – 13th October 2018). Every FBO can qualify for these incentives and therefore must work towards qualifying. Since Ghana, Sierra Leone and Liberia have qualified to take part in the Chairman's Bonus this year, you as an FBO, can also take part in the Chairman's Bonus and get a share of the Company's global profits that runs into millions of US dollars.
Born to Succeed
Always remember that you were born to succeed and that you have greatness within you. There will be haters, doubters and non-believers along the way but you know what you want. Persevere, work hard, sacrifice and love what you are doing and you shall surely succeed! Keep smiling
–
Michael & Dinah Boafo